Gus Johnson Ford Service Center Is Your One-Stop-Shop for Reliable Ford Service, Maintenance, and Repair in the Spokane Area Make a point of bringing your Ford vehicle to the Gus Johnson Ford Service Center for auto maintenance and repair service. Your Ford vehicle should only be serviced and repaired by experienced and qualified Ford technicians. Gus Johnson Ford is an officially licensed and authorized Ford vehicle and parts dealer, and we have an experienced team of Ford-trained master technicians at your disposal at our Ford service center.
State-of-the-Art Ford Service Center
Our Gus Johnson Ford Service Center is one of the most advanced Ford auto service centers in the Spokane, WA area. We have the latest auto repair and service tools, as well as specialized equipment for all different kinds of auto service, including two-post and four-post car lifts that allow the technicians to easily get under the vehicles, advanced alignment racks for wheel alignment service, wheel balancers for wheel balancing, tire changers, government-approved transmission flush machines, and much more. We at Gus Johnson Ford also have the up-to-date service technologies including Ford computerized diagnostic systems that can be used to diagnose problems in the newest and most complex Ford vehicles. All of the tools and parts we use are from Ford recommended auto service equipment manufacturers, so the highest quality is assured. In addition, we at Gus Johnson Ford service center have the capacity to service Ford vehicles of all types and sizes, from small subcompact cars like the Ford Fiesta to large vehicles like Ford Super Duty trucks.
Ford Service Center Parts and Specialized Expertise
At the Gus Johnson Ford Service Center, we also have a fully stocked Ford auto parts area. We have auto parts for all the trims and configurations of the current Ford brands and models; we also have parts for old Ford models that go way back. We get all these parts directly from Ford, so you are assured of the fact that these parts are original. And when it comes to installing these Ford OEM parts and repairing your vehicle, Ford vehicles are built and designed in a manner that is unique to other makes, so they should be attended to by technicians that have been specifically trained on how to service Ford vehicles. All our auto technicians are ASE-certified, so you can trust in their ability to handle complex auto repair services.
If you wish to schedule auto repair service at our service center, you can call us at 509-924-1000. When you schedule this service, we will ensure that all the parts for your Ford vehicle will be ready when you will come. Visit our Ford service center today located at 8300 E. Sprague Ave. in Spokane Valley, WA.
To schedule your appointment today, fill out the form below or call us at
509-924-1000.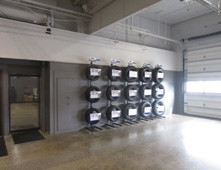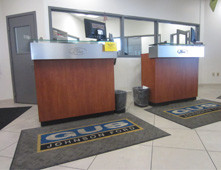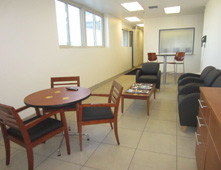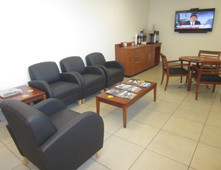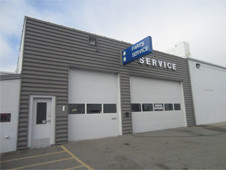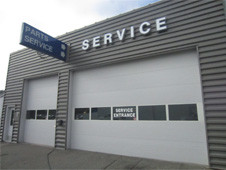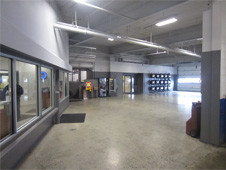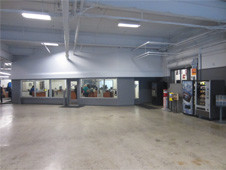 Service
Dan Shaffer
Service Manager
phone 924-1000 x 147

"A measure of a person or company is how they step-up when something goes wrong. Despite our best intentions, sometimes stuff happens. Dan and his team at the service department stepped up and made it right after a simple but significant mishap. That sort of service is hard to find." -Ron Google+ Review
John Mosher
Warranty Administrator
509-924-1000

"Great place to do business with. Sam, Dan and John are the most knowledgeable people in Spokane area. Always get the best service at Gus Johnson Ford. If you want your car fixed right trust them!" Dealer Rater Review
Dick Morgan
Service Advisor
phone 924-1000 x 118

"Great service department !!! Dick morgan always helps us and always does an outstanding job!! We couldn't be happier with our experience at Gus Johnson." -Brad Cars.com
Keith Trowbridge
Service Advisor
phone 924-1000 x 120

"My check engine light came on so I called up the service department and spoke with Keith. He had me drop my truck off the next evening and by 9 am the next day they had it diagnosed and repaired (catalytic converter was replaced). Best news is that is was all covered under warranty! Fast, friendly and covered thank you"
-Robert L
Sam Oliphant
Service Advisor
phone 924-1000 x 119

"Sam Oliphant is one of the most knowledgeable,professional and caring service managers I've ever worked with at Gus Johnson Ford. He has taken care of my company and private vehicles for 15+ years! Thank you Sam" -Charles P. Facebook Review
Don Mashtare
Service Advisor
Work 509-924-1000 ext 152

"Awesome service experience. Got my car serviced with the Ford Maintenance plan and got a full exterior detail in the cold, cold weather. They only charged me $90. Walked out only paying $102.72. Before I left Donald checked and make sure the detailing team washed the engine. They had forgotten to, so he had them get that done. Something I never would have checked. Great experience, would recommend you go see Donald to get your car serviced."
-Cameron O. 5 Star Review Google+
Service Hours
509-924-1000
| | |
| --- | --- |
| Monday | 7:00 am - 6:00 pm |
| Tuesday | 7:00 am - 6:00 pm |
| Wednesday | 7:00 am - 6:00 pm |
| Thursday | 7:00 am - 6:00 pm |
| Friday | 7:00 am - 6:00 pm |
| Saturday | 8:30 am - 5:00 pm |
| Sunday | Closed |